How ductless heat pump technology is addressing the electrification trend
Sponsored by GE Appliances Air & Water Solutions
This test is no longer available for credit
Massachusetts is another state offering some of the most lucrative financial benefits in North America. They provide a tool called Commonwealth Energy Tool for Savings that allows Massachusetts residents to find rebates, loans, and financing for all electrification opportunities through one entry point.
To make the purchase and installation of efficient heat pumps accessible to Massachusetts residents, the state offers whole-home rebates to those installing heat pumps as their sole source of heating and cooling. Completion of weatherization recommendations made during a Home Energy Assessment is required to get the rebate, but it can result in up to $10,000 per home. Residents can also get a partial-home rebate based on equipment size (tonnage) if they install heat pumps to supplement existing heating systems or for a section of their home. To qualify for this rebate, integrated controls must be installed in homes with oil, propane or natural gas backup.
In Vermont, another state aggressively encouraging the transition to efficient heat pumps, the Vermont Public Power Supply Authority (VPPSA) offers money back specifically on cold climate heat pumps, ranging from $400 to $800. They provide a list of contractors and distributors and heat pump models that must be used to receive the rebate as well as a list of eligible communities.
In Washington, cold climate heat pumps are also being encouraged through rebates. If you live in a manufactured home, you can qualify for a $2,400 savings with the installation of a ductless heating and cooling system specially created for cold climates. Washington residents can also look into particular models that offer additional rebates. Most utility companies in the state provide big rebates when replacing inefficient electric heating systems with ductless heating systems, but each area has its own rebate program. For instance, Tacoma Power offers $500 in rebates, $4,000 in zero-interest loans, and some other income-qualified rebates. Lewis County offers $800 rebates and grants up to $3,800.
It is important to keep in mind that rebates, incentives, and initiatives vary across locations and may not be offered in every region. They vary from county to county, city to city, and in a variety of other ways. Customers can find information on how to receive heat pump installation benefits on state and local government energy sites. They can also find information from utility companies and nonprofit programs focused on energy efficiency, such as DSIRE.
In most cases, those seeking rebates apply directly to an agency or organization offering the rebate first. They can get estimates from local contractors to determine what the required upgrades are and any requirements for pre-upgrade energy audits. Once the upgrade is completed, a post-upgrade audit is performed, and a rebate application is processed. Often contractors can help with these applications. And in some areas, the rebate check is sent in the mail.
These rebates and incentives will require particular types of energy-efficient rated heat pumps and specific installation. It is important for residents, wholesalers, installers, and distributors to understand the rules for receiving those rebates so they can reap the full benefits. As electrification continues to sweep across the country, knowing how to navigate the system will make the process easier and simpler in the long run — and more appealing — providing a smoother transition to cleaner homes.
Smart tax credit proposals for heat pumps will reduce energy costs for American households — and the carbon impact of staying warm in winter and cool in the summer. Heat pumps can also help avoid sticker shock associated with fluctuations in global oil and gas markets, making it easier for families to plan their expenses. By supporting the domestic supply chain for heat pumps, these proposals ultimately help residents make the switch to efficient electric equipment.
Conclusion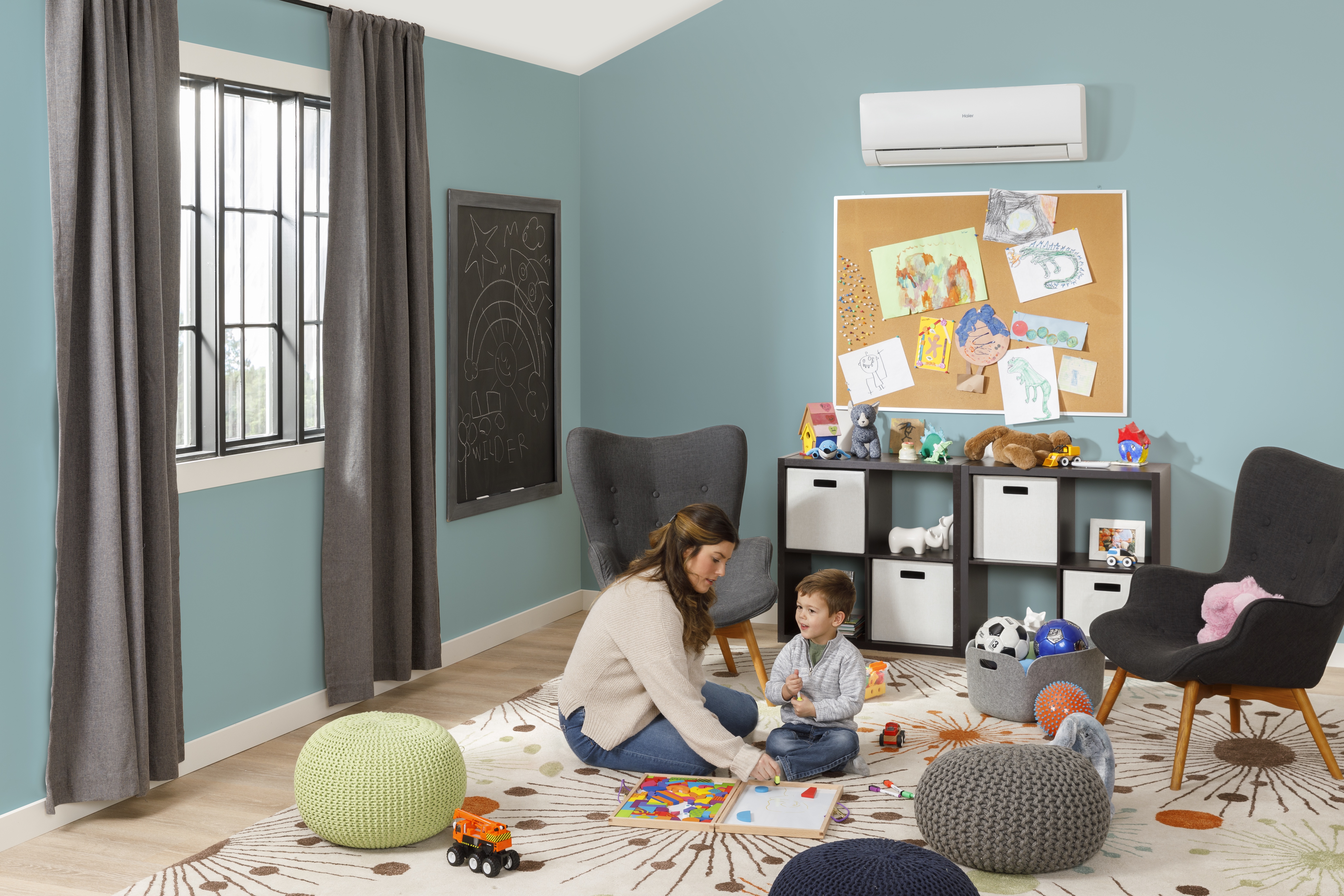 Ductless heat pumps are one technology that homeowners can install to keep up with electrification trends and energy regulations, while also often getting a local or state incentive or rebate.
The push to reduce carbon emissions and meet the Paris Agreement international treaty on climate change, is leading to a variety of electrification efforts in many countries. Cities, states, utilities, and nonprofits across the United States are increasing efforts to electrify the building sector, including in residential homes. Incentives and rebates represent one way governments and agencies are looking to encourage residents. But the growing trend also has the potential to undergird upcoming energy policy in terms of requirements.
As we have learned, ductless heat pumps are one technology that homeowners can install in the form of mini-splits or multi-splits to keep up with electrification trends and current or future regulations, while also reaping the benefits of any incentives or rebates in their area. Now, innovations in ductless heat pump technology allow homeowners living in cold climates to participate in the electrification trend and optimize their HVAC systems. There are a few in the U.S. leading the charge in heat pump expansion as a move toward electrification. In terms of cold-climate pumps, Canada has led the way. But, more recently, states like Minnesota, known for its freezing climate, are encouraging residents to install the latest cold-climate heat pump models.
In light of the electrification trend, wholesalers and HVAC contractors, as well as consumers, must understand how to approach, evaluate, and select the right type of cold-weather heat pump for the circumstance. This article provided info on how ductless mini and multi-split heat pump technology has improved for colder climates and how it can now meet electrification goals and requirements for incentives. Even in severely low temperatures, these ductless heat pumps can be installed as high-performance replacements for outdated heating systems or as a way to enhance conventional systems. Understanding electrification trends, applicable initiatives and decarbonization policy for the built environment — all while being able to communicate cold-climate heat pump technology — will help wholesalers and contractors be effective resources for their clients.

Erika Fredrickson, is a writer/editor focusing on technology, environment, and history. She frequently contributes to continuing education courses and publications through Confluence Communications.