How to Leverage Digital Advancements and Security Megatrends to Increase Relevancy with Your Customers
Sponsored by Wesco
Learning Objectives:
Recognize the macrotrends and why organizations are investing in all these technologies.
Maintain relevancy to your customers while continuing to grow your business profitably and the fundamental changes that come along with this.
Discuss what use cases are trending in the market and how the camera has evolved from threat detection and risk mitigation to other applications (i.e., operational efficiencies, safety and compliance, and revenue optimization).
Identify best practices for implementing these solutions and the structures, skill sets, and business models required to succeed.
Credits:
As an IACET Accredited Provider, BNP Media offers IACET CEUs for its learning events that comply with the ANSI/IACET Continuing Education and Training Standard.
Training may qualify for related continuing education for recertification activity through NICET. Students may claim one (1) Continuing Professional Development (CPD) point per hour of instruction towards their NICET recertification requirement for any sessions that expand their knowledge of the subject matter pertaining to the certifications they hold.
Participants completing this course may be eligible to receive Continuing Professional Education credit or CPEs toward ASIS re-certification.
The panel, "How to Leverage Digital Advancements and Security Megatrends to Increase Relevancy with Your Customers" will explore the convergence of security and digital solutions and how organizations can capitalize on opportunities to grow revenue, increase customer satisfaction and improve operational efficiencies. The discussion will focus on IoT technologies and how they support use cases beyond the traditional role of security solutions.
The panel discussion will include senior representatives from Intel, Convergint, Cisco, and Pathr™, with the discussion moderated by Tara Dunning, Wesco's VP, Global Security.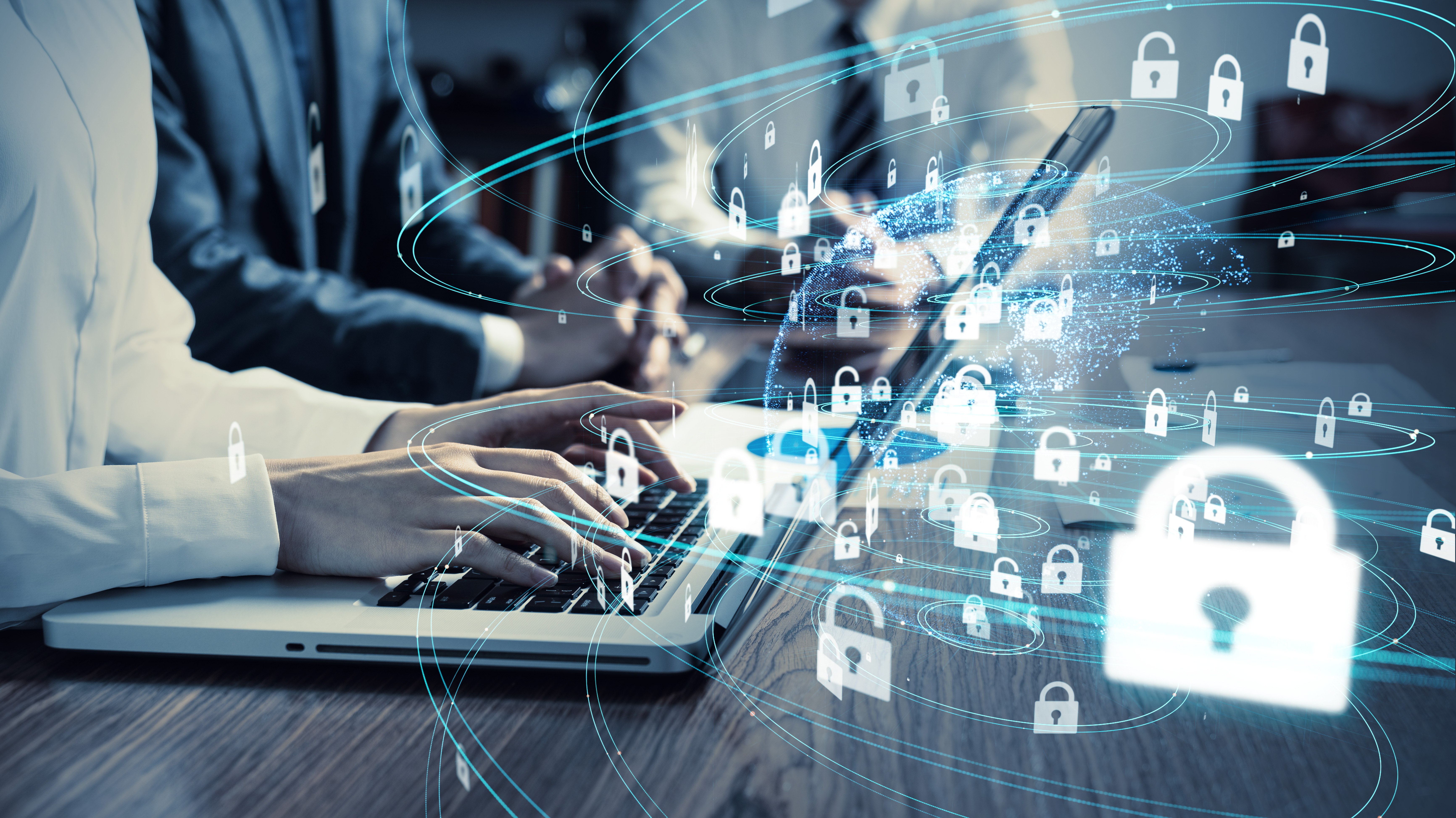 Photo courtesy of METAMORWORKS/ISTOCK / GETTY IMAGES PLUS VIA GETTY IMAGES
| | |
| --- | --- |
| | For over 25 years, Bryan Bedford has been transforming consumer, content and technology industries around the world. Throughout his career in the IT, services, sports, media, and retail technology, Bedford has launched & scaled industry-changing technologies and services in high growth businesses' including mobile, content and customer experience focused areas. Bedford is also very active as an industry speaker and communicator on Twitter ( ) discussing tech, media, retail, sports, the future of customer experience as often as he can. In his current position with Cisco Systems, a blue-chip technology firm, Bedford serves as Head of IoT & Verticals.  Bedford's team drives innovation, enablement, new offers and drives the programmatic scaling efforts for the Cisco Partner Community for IoT and is helping to incubate a new Route to Market focused on Operational Technology (OT) Suppliers to address new industries and new buying centers. |
| | |
| --- | --- |
| | Tara Dunning is Vice President, Global Security Sales and Strategy, at Wesco, a $21B dollar provider of business-to-business distribution, logistics services and supply chain solutions – that increasingly includes both physical and cyber security offerings. Tara is a seasoned global sales transformation executive with more than 25 years experience in IT, communications and security solutions, working for global, Fortune 500 companies including market leading suppliers/manufacturers, managed service providers, and distributors.  Tara has a history of leading, transforming and developing high-performing teams to generate top-line growth in complex technology sectors. Recognized for her security leadership and visionary approach, in 2022 Tara joined the prestigious Security Industry Association (SIA) Executive Advisory Board and contributed to the 2023 SIA Megatrends report. In March of 2023 she was inducted into the organization's Board of Directors. Tara holds a bachelor's degree with honors from the University of Michigan and completed the Comcast Women's Leadership Program for Executive Leadership at The Wharton School of Business. |
| | |
| --- | --- |
| | Kasia Hanson leads Intel's Global Security Ecosystem Development and Partnerships for physical and cybersecurity. She leads the strategy and development of security ecosystem partnerships, go-to-market, and sales acceleration strategies. She is a 24-year veteran of Intel with deep technology expertise across IoT/OT, AI, Computer Vision, Cybersecurity, Datacenter, and Storage.  Kasia is the Past Chair of the Security Industry Association Women in Security Forum, the 2022 SIA Progress Award Honoree, a 2x Women in Security Power 100 honoree, and a Distinguished Fellow for the Innovation Institute for Fan Experience (IIFX) and was named the #3 IFSEC Security Influence in 2021. |
| | |
| --- | --- |
| | George Shaw is the Founder and CEO of Pathr.ai™. An accomplished industry veteran working at the intersection of data and engineering, Shaw is a true innovator in the fields of spatial intelligence (coining the term), machine learning, artificial intelligence, and related technology solutions. Prior to founding Pathr.ai™, Shaw served as Senior Director of Technical R&D at AltSchool. He additionally held senior technical positions at Intel and Target, working respectively as a Principal Engineer and Principal Data Strategist in Consumer IoT. Preceding Intel and Target, Shaw was a Technical Fellow & Scientific Advisor and Vice President of R&D at RetailNext, revolutionizing the way retailers generate and utilize data about how customers move through their stores. He also served as a consultant at Second Spectrum, implementing spatiotemporal pattern recognition and machine learning technology to provide real-time insights based on NBA player movements. He has served as an advisor to multiple startups and emerging technology entities and was previously a senior lecturer and educator at Otis College of Art and Design. He additionally holds multiple U.S. patents for his inventive work in the areas of retail analytics methodology, customer movement and path analysis. Shaw earned his B.A. from Boston University and M.S. from MIT. |
| | |
| --- | --- |
| | Eric Yunag has over 25 years of diverse business experience in the security system integration industry.  Eric joined Convergint through the acquisition of his company in 2016 and has held a variety of leadership roles since that time from M&A, to Marketing, to interim CIO to his present role as VP of Innovation. In that role is responsible for assessing the impact of technology trends and developing strategies for business models, technology partnerships and solution offerings. During the span of his career, Eric has held leadership positions in operations, business development, and technology. |
Originally published in August 2023
Notice