The Cost of Downtime in the Age of the Edge
Sponsored by Vertiv
Learning Objectives:
Discern how to quantify the cost of downtime.
Identify the most common causes of downtime.
Analyze trends in downtime and explain how the data center ecosystem is evolving.
Describe the key differences between downtime at the core and the edge.
Credits:
This test is no longer available for credit
Core and edge data center downtime can cost businesses millions — with a major impact on critical applications. This webinar will explore the impacts of downtime in core data centers and at the network edge.
Dr. Larry Ponemon, chairman and founder of the Ponemon Institute, and Kyle Keeper, vice president of global AC power for Vertiv, will explore the attitudes surrounding downtime mitigation from edge to core and the actions most often taken to prevent future events. They also will recommend steps to harden data centers and edge computing facilities against future outages and provide insights on how the data center ecosystem is evolving by looking at the number of edge sites by industry, their capacity, and their most important use cases/applications.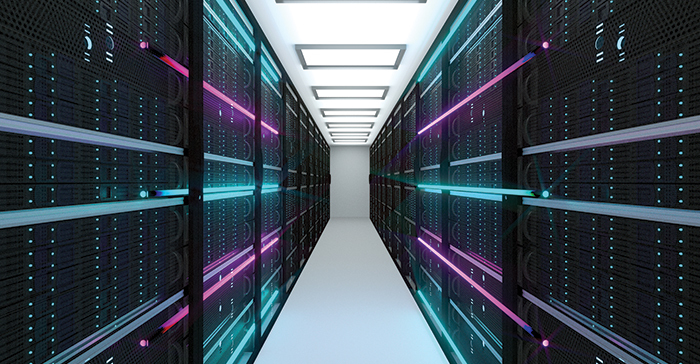 | | |
| --- | --- |
| | Kyle Keeper is the global leader for Vertiv's AC Power line of business with responsibility for the overall UPS, power switching and distribution product offering and engineering. Kyle and his team work with data center customers around the world on the design, deployment and operation of their mission critical power systems. Kyle has 20 years of experience in the IT, data center, and telecom industries. He has been with Vertiv for 12 years serving in roles in corporate planning and strategy as well as product management, product development, and marketing. Kyle received his BS in computer science and his MBA from The Ohio State University. |
| | |
| --- | --- |
| | Dr. Larry Ponemon is the Chairman and Founder of the Ponemon Institute and is considered a pioneer in privacy auditing and the Responsible Information Management or RIM framework. Dr. Ponemon was appointed to the Advisory Committee for Online Access & Security for the United States Federal Trade Commission. He was appointed by the White House to the Data Privacy and Integrity Advisory Committee for the Department of Homeland Security. Dr. Ponemon was also an appointed to two California State task forces on privacy and data security laws. He is a member of Shared Assessments' Advisory Board. Dr. Ponemon earned his Ph.D. at Union College. He has a Master's degree from Harvard University and attended the doctoral program in system sciences at Carnegie Mellon University. Dr. Ponemon earned his Bachelors with Highest Distinction from the University of Arizona, Tucson, Arizona. He is a Certified Public Accountant and a Certified Information Privacy Professional. |
| | |
| --- | --- |
| | Vertiv designs, builds and services critical infrastructure for data centers, communication networks, and commercial and industrial facilities. Formerly Emerson Network Power, Vertiv supports mobile and cloud computing with power, thermal and infrastructure management solutions. |
Originally published in December 2020
Notice