Covid-19 and Healthcare Security: Responding to the Unpredictable
Sponsored by dormakaba, Edwards, HID, Johnson Controls, and Winsted
Learning Objectives:
Determine what proactive operational strategies were implemented by security directors during the pandemic.
Identify what lessons were learned from the pandemic.
Assess how healthcare institutions are recovering and returning to work.
Summarize what healthcare security is doing to plan for the new normal and what the future holds for healthcare security.
Credits:
Participants completing this course may be eligible to receive Continuing Professional Education credit or CPEs toward ASIS re-certification.
Listen to healthcare security experts as they discuss their journey through the Covid-19 pandemic – from response to recovery, what they saw, and what they learned. This webinar will discuss how these experts reacted to the pandemic, the planning, the changes in their operations and staffing, and dealing with this new unforeseen risk. Tune in to hear how they are planning for the reopening of the hospital and the changes associated with the new normal. Discussions will include how the coronavirus has changed healthcare security and what the future holds for healthcare security.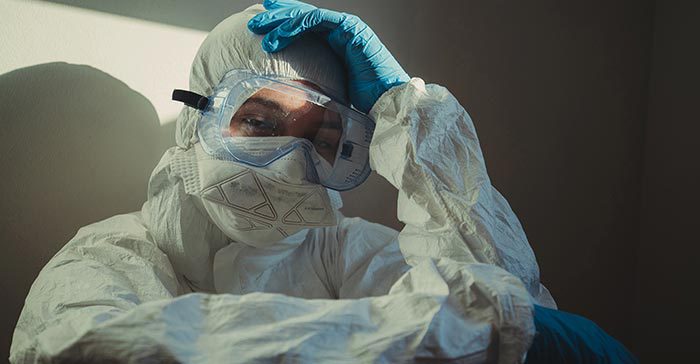 | | |
| --- | --- |
| | Todd D. Miller, CPP, is the Regional Director of Security for the SSM Health - St. Louis Region, consisting of 12 hospitals across Mid-Missouri, the greater St. Louis area, and Southern Illinois. He holds a degree from Miami of Ohio in Secondary Education and served as a Special Federal Officer with the FBI St. Louis division Safe Streets Task Force prior to his employment with SSM Health. He transitioned from law enforcement in 2015 to the role of Security Manager for SSM Health – St. Mary's Hospital in St. Louis County before moving into to his current role. He is co-chair of the Greater St. Louis Healthcare Security Director's Association and a past contributor to the Journal of Healthcare Protection Management. Miller speaks regularly around the country on such topics as street gang awareness in the healthcare environment, illicit narcotics identification and use indicators, how to mitigate the impact of civil unrest on hospital operations, armed intruder response, situational awareness, and the value of video analytics in proactive security operations. |
| | |
| --- | --- |
| | At Virtua, Paul Sarnese's, CHPA, MSE, MAS, CAPM, responsibilities include overseeing the organizations' employee health and safety, security systems and operations, Safe Patient Handling and Mobility Program, and Controlled Substances Drug Diversion program. Additionally, he manages the life safety systems, emergency preparedness, hazardous materials and waste programs, as well as the retail Gift Shops in the hospitals. He ensures that the organization is compliant with OSHA, NJDOH, and Joint Commission regulations and standards. Paul completed his undergraduate education at Rowan University, and holds a Master's Degree in Safety Engineering from Warren University as well as a Master's Degree in Administrative Sciences from Farleigh Dickinson University. He is a frequent speaker on topics such as regulatory compliance, personal safety awareness, active shooter preparedness, safety program design, identification and management of aggressive behavior and situational awareness. Paul is a Certified Healthcare Protection Administrator and a Certified Associate Project Manager. He is also the President Elect for the Board of Directors for International Association for Healthcare Security and Safety. He serves as the President of the Burlington County Private Public Partnership and volunteers for the Domestic Violence Response Team for Catholic Charities. From 1983 to 1990, Paul served in the United States Marine Corps Reserves. |
| | |
| --- | --- |
| | Bernard J. (Ben) Scaglione, CPP, CHPA, CHSP, is Senior Consultant directing healthcare security services at DVS Security Solutions and author of the book Security Management for Healthcare: Proactive Event Prevention and Effective Resolution. He has a master's degree from Rutgers University School of Criminal Justice and has served as a security director for more than 25 years in New York City area hospitals, including New York Presbyterian, Bellevue, and Atlantic Health System. Ben has served in multiple capacities for International Association for Healthcare Security and Safety (IAHSS) over the past 10 years, including several councils, committees, and the IAHSS Board of Directors. He is past Chairman of the ASIS International Healthcare Council and past President of the New York City Metropolitan Healthcare Safety and Security Directors Association. Ben is a past columnist for Security Magazine and a frequent contributor to the Journal of Healthcare Protection Management. He has served as an adjunct faculty member at Pratt Institute, Interboro Institute, New Jersey City University, and John Jay College Peace Officer Academy. |
Originally published in July 2020
Notice