Digital Forensics and the Dark Web – Part 2
Part 2 of a two-part series
Provided by Mission Critical
Learning Objectives:
Identify areas of expertise for digital forensics investigators.
Identify good cyber hygiene practices.
Raise awareness of the activity taking place on the dark web.
Analyze the current frameworks available in the field of digital forensics investigations.
Credits:
As an IACET Accredited Provider, BNP Media offers IACET CEUs for its learning events that comply with the ANSI/IACET Continuing Education and Training Standard.
Below are a set of links to articles from Mission Critical. Click on each link below to read the articles and then complete the quiz to earn your credit and certificate of completion.
Digital forensics investigators
You would not go to a "health expert" to have a spinal tumor removed — you'd go to a neurosurgeon. The criminal justice system shouldn't rely on digital forensics experts — they should rely on digital forensics experts who specialize in the operating systems and/or devices that house the digital evidence they're being trusted with.
Amy Al-Katib
NordPass releases the 200 most common passwords of 2022
Despite cybersecurity experts continuously warning about the consequences of irresponsible password management, internet users were found guilty again. Compared to the data from 2021, 73% of the 200 most common passwords in 2022 remain the same. Furthermore, 83% of the passwords in this year's list can be cracked in less than a second.
Digital Forensics Market Gaining Traction
The increasing cases of cyber threats and attacks in the government, law enforcement, and other critical sectors is resulting in higher adoption of digital forensics solutions.
The Long-lasting Impact of COVID-19 on the Future of Work and Zero Trust Adoption
With zero trust, security teams can streamline operations to manage the increased risk that comes with remote work, centralizing network controls to a single, adaptive policy that adjusts to innovation in the workplace.
Scott Gordon
The Financial Industry Needs to Get Real About Cybersecurity
At the end of the day, unless an attack is of a personal nature, in which the reputation of an individual or business is targeted, monetary assets are always the goal.
This is how much hacked streaming accounts cost on the dark web
Streaming accounts typically contain not only the user's name, surname, date of birth, and contact information but also often have linked payment methods, making them a valuable target for cybercriminals.
One in 10 believe their bank accounts have been hacked by a Netflix mooch
Two of the biggest rules of thumb when it comes to password safety are not sharing passwords with others and using different passwords across accounts. It may not seem like a big deal to indulge in password laziness from time to time, but these lapses could end up having more drastic consequences.
Online credentials are cheaper for US citizens than Europeans on the dark web
The study dug into a market on the dark web that has sold items worth $17.3 million. Having analyzed data from more than 50 countries, independent researchers found many online credentials usually used to launch broad scams and hacks.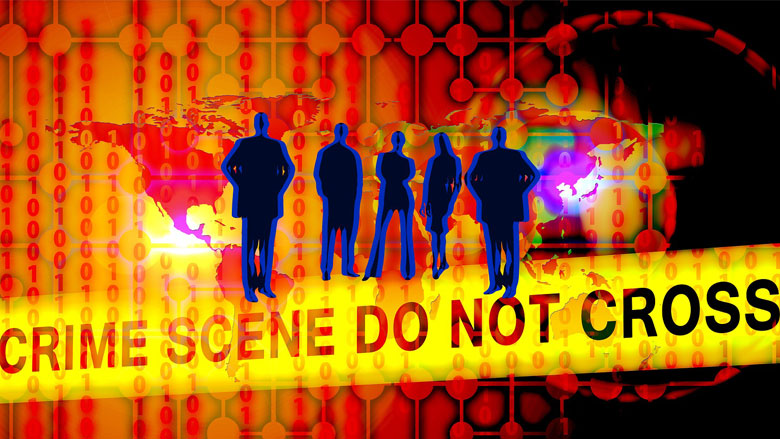 Image courtesy of Gerd Altmann from Pixaby
With the rising popularity of streaming services, they have also become the prime target of cybercriminals.
| | |
| --- | --- |
| | Mission Critical has been connecting data center and critical facility buyers and sellers for more than 12 years. The eMagazines provide must-read editorial content that data center owners/managers/designers/engineers, IT managers, network systems integrators, cloud/IT specialists, and power and cooling professionals all require in this multibillion-dollar market. Our eMagazine, eNewsletter, and website reach approximately 10,000-12,000 readers each month. |
Originally published in April 2023
Notice