Designing for Earthquakes
Wood is a proven choice for seismic-resistive construction
Sponsored by Think Wood | Content provided by the American Wood Council
Nonstructural Component Bracing
Higher performance for critical and essential facilities is accomplished, in part, by designing for higher forces associated with application of the Risk Category Importance Factor and more stringent drift criteria (mentioned previously). It is also achieved through requirements for bracing of nonstructural components within the building. Examples include bracing of fire sprinkler lines, gas supply lines, critical equipment, egress stairways and any other component needed for continued operation of a Risk Category IV structure. While requirements for bracing of nonstructural components are the most extensive for Risk Category IV buildings, they are also applicable in varying degrees to other structures based on factors such as seismic design category, structure type and weight, and importance factor assigned to the component.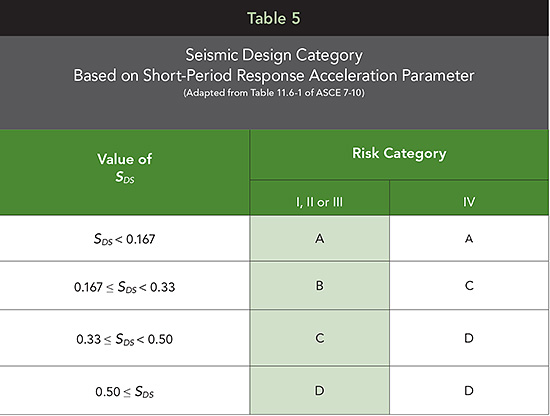 Source: FEMA
Examples of structural irregularities from FEMA 424 – Design Guide for Improving School Safety in Earthquakes, Floods and High Winds. Another good reference is FEMA 454 – Designing for Earthquakes – a Manual for Architects.
Conclusion
Years of research and building code development have proven that wood-frame buildings can be designed to meet or exceed the most demanding earthquake requirements. As discussed in this course, wood buildings offer a number of advantages that contribute to their relative good performance in seismic events. Among other things, they tend to be lightweight, reducing seismic forces (which are proportional to weight). Multiple nailed connections in framing members, shear walls and diaphragms offer ductility, meaning they have the ability to yield and displace without sudden brittle fracture. Repetitive members and multiple connections create redundant load paths, which effectively transfer lateral loads. And, when structural panels such as plywood or oriented strand board are properly attached to lumber floor, roof and wall framing, the resulting diaphragms and shear walls offer exceptional seismic force resistance.
For more information on code conforming wood design, please visit www.awc.org.
Endnotes
1. U.S. Geological Survey,
http://earthquake.usgs.gov/earthquakes/search/
2.  U.S. Geological Survey,
http://earthquake.usgs.gov/earthquakes/?source=sitenav
3.
The January 17, 1994 Northridge, CA Earthquake An EQE Summary Report
, March 1994,
www.lafire.com/famous_fires/1994-0117_NorthridgeEarthquake/quake/00_EQE_contents.htm
4.  Seismic Safety Inventory of California Public Schools, California Department of Government Services, 2002
5. Wood-frame construction in past earthquakes, Rainer, J. Hans, Karacabeyli, E., FPInnovations (Forintek)
| | |
| --- | --- |
| | Think Wood is a leading education provider on the advantages of using softwood lumber in commercial, community and multifamily building applications. We introduce innovators in the field to our community of architects, engineers, designers and developers. For support or resources, contact us at info@ThinkWood.com. |
Originally published in Engineering News-Record
Notice