Workplace Violence Prevention
With workplace violence on the rise, security leaders can reduce physical risk using a number of prevention strategies.
Provided by Security
Learning Objectives:
Discuss the prevalence of workplace violence and how it can appear in an organization.
Review the building blocks of a successful workplace violence prevention program.
Explore the impact security technology can have on workplace violence prevention initiatives.
Identify strategies to improve organizational culture and reduce employee workplace violence risk from the top down.
Credits:
As an IACET Accredited Provider, BNP Media offers IACET CEUs for its learning events that comply with the ANSI/IACET Continuing Education and Training Standard.
Training may qualify for related continuing education for recertification activity through NICET. Students may claim one (1) Continuing Professional Development (CPD) point per hour of instruction towards their NICET recertification requirement for any sessions that expand their knowledge of the subject matter pertaining to the certifications they hold.
Participants completing this course may be eligible to receive Continuing Professional Education credit or CPEs toward ASIS re-certification.
Below are a set of links to articles and podcasts from Security. Click on each link below to read the articles or listen to the podcasts, and then complete the quiz to earn your credit and certificate of completion.
The workplace violence incidence rate has increased over the last decade, and approximately 50% of U.S. employers are unprepared to prevent and respond to incidents that occur during the work day, according to the National Safety Council's "Workplace Violence: Using Technology to Reduce Risk" report. In this course focused on workplace violence prevention, we explore strategies for enterprise security leaders to implement in their organizations in an effort to reduce workplace violence risk. From incorporating a mental health-based approach to employee support to working with security technology, there are a number of tools at security executives' disposal to prevent workplace violence.
6 Strategies to Reduce Workplace Violence Risk
Workplace violence is on the rise — yet approximately 50% of U.S. employers are unprepared to prevent and respond to incidents that occur during the work day. In this article, explore background statistics on the state of workplace violence and identify six strategies to begin reducing workplace violence risk.
By Maria Henriquez
Video: Preventing Workplace Violence
Workplace violence is a critical issue for any organization. Security leaders can take lessons learned from previous experiences to inform and reinvent future communication, prevention, reporting and response procedures that form the backbone for workplace violence programs. In this video, corporate security executive J.T. Mendoza defines workplace violence and what it means to the enterprise.
Featuring J.T. Mendoza
Combat Workplace Violence With Security Technology
Access control, weapons detection and visitor management systems are just some of the security technologies helping to prevent healthcare workplace violence. In this article, learn how to extend the impact of your security team with security technology.
By John Nemerofsky
Podcast: Prevent Workplace Violence With a Mental Health-Based Approach
It's critical for enterprise security leaders to prioritize empathy, vulnerability and support in their workplace violence prevention efforts. Teaming with internal departments like HR and Operations, as well as external mental health organizations, can bolster corporate workplace violence prevention and response. Corporate security executive John Rodriguez has spent over 40 years working in the enterprise physical security space and takes a mental-health based approach to workplace violence prevention, which he describes in this podcast episode.
Featuring John Rodriguez
Mitigating Employee Rage
It's important for employers to take the threat of employee violence seriously and take steps to protect their customers and staff from harm. In this article, explore the risk of insider threats to your organization and how to ensure employees remain safe at work.
By Mike Lahiff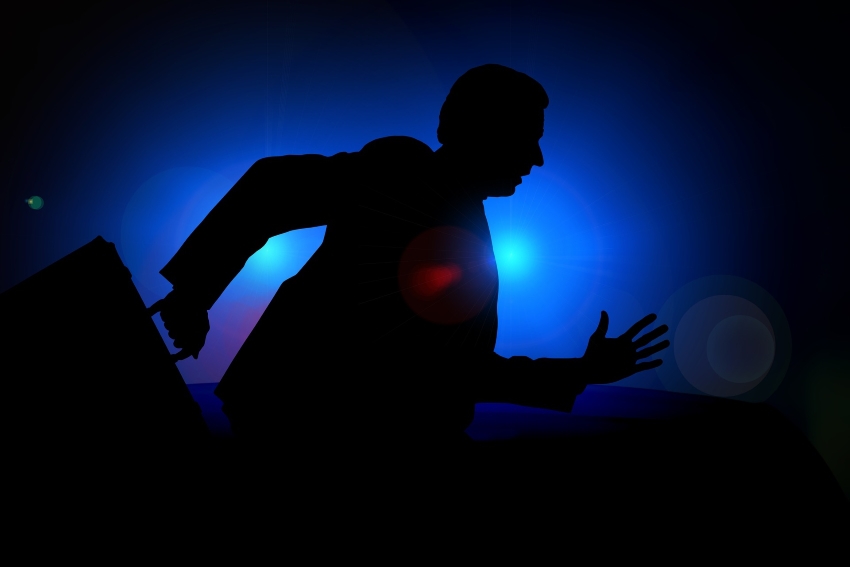 Image courtesy of Pixabay
| | |
| --- | --- |
| | Security is uniquely focused on solutions for enterprise security leaders. It is designed and written for business-minded executives who manage enterprise risk and security. Security provides management-focused features, opinions and trends for leaders in business, government and institutional sectors in person and online. |
Originally published in May 2023
Notice