Cybersecurity Basics for Security Integrators
Provided by SDM
Learning Objectives:
Explain different points of cyber vulnerability within an integrated access control system.
Discuss how the Open Supervised Data Protocol (OSDP) is advancing cyber hygiene with end-to-end deployments.
List essential cybersecurity steps that end users can employ to safeguard video surveillance systems.
Describe a strategic approach to cybersecurity that secures an organization by eliminating implicit trust and continuously validating every stage of a digital interaction.
Credits:
As an IACET Accredited Provider, BNP Media offers IACET CEUs for its learning events that comply with the ANSI/IACET Continuing Education and Training Standard.
Training may qualify for related continuing education for recertification activity through NICET. Students may claim one (1) Continuing Professional Development (CPD) point per hour of instruction towards their NICET recertification requirement for any sessions that expand their knowledge of the subject matter pertaining to the certifications they hold.
Participants completing this course may be eligible to receive Continuing Professional Education credit or CPEs toward ASIS re-certification.
Below are a set of links to articles from SDM. Click on each link below to read the articles and then complete the quiz to earn your credit and certificate of completion.
Cybersecurity continues to be a major threat for businesses of any type or size, with bad actors developing new scams every day. Unfortunately, many security integrators lack the expertise to help their clients defend against cybersecurity attacks on their networks. In SDM's new continuing education course, learn from top subject matter experts about emerging risks and how you can help protect your clients in today's risky world.
Plugging the Cybersecurity Gaps In Access Control Systems
While businesses continue to struggle with issues related to the lingering coronavirus pandemic, cyber criminals keep doing their thing — and these days, more of them are trying to get through the door by hacking into access control systems. Technological advances designed to improve access control can also invite cyber breaches. Here's how integrators and manufacturers are teaming up to safeguard their customers.
Laura Mazzuca Toops
Video Surveillance & Cyber Risk: More Devices, More Problems?
In today's interconnected security industry, there are more cameras, IoT, and edge devices "talking" to each other than ever before. Modern IP cameras have powerful processing, networking, and storage capabilities that make them incredibly versatile, while cloud technology enables more data storage, and the internet connects them all. While sophisticated IP cameras are capable of doing more than ever, they can also be more vulnerable to hacking — and vendors, integrators, and customers must all be vigilant to keep things safe.
Laura Mazzuca Toops
6 Steps to Improve Integrators' Cybersecurity Skills
Most security integrators lack expertise in defending against cybersecurity attacks on a client's network. That's slowly changing, but for now, it's difficult for integrators to justify the costs of training cybersecurity experts or to hire experienced experts from other employers. Integrators often rely on a client's IT department for cyber issues. Here's a look at six steps physical security integrators can and should take immediately.
John Nemerofsky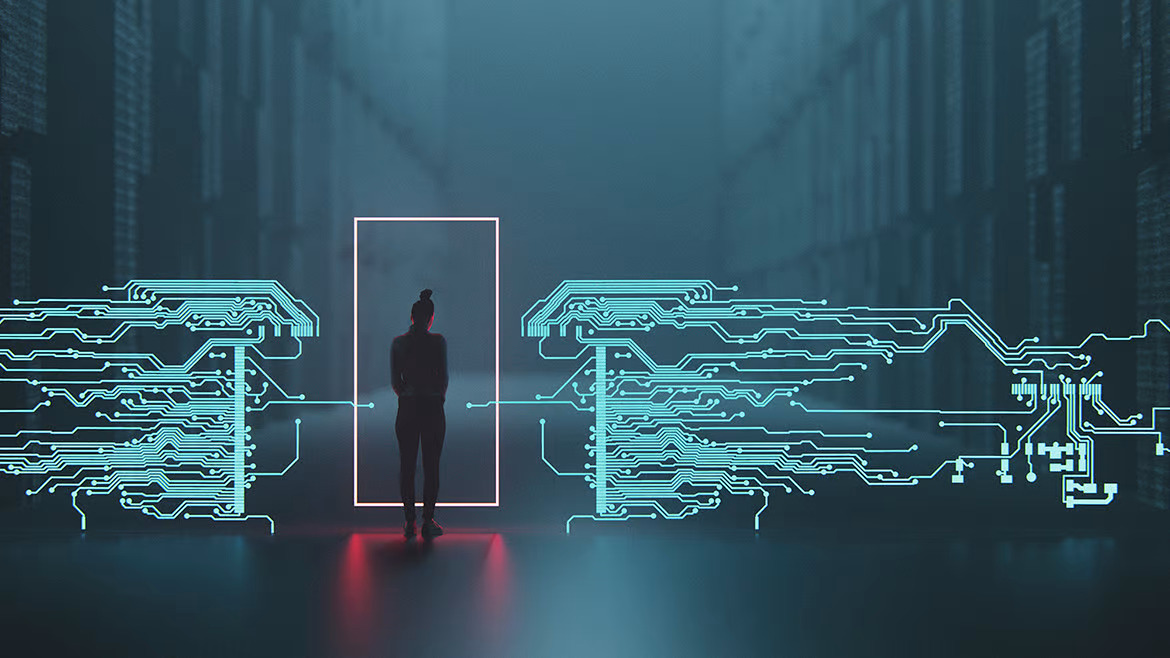 Photo courtesy of GREMLIN/E+ VIA GETTY IMAGES
Integrators and manufacturers need to work together to safeguard customers' access control systems from vulnerabilities that could lead to cyber breaches.
| | |
| --- | --- |
| | SDM's eMagazine provides management and technical professionals with comprehensive coverage of the security channel for security dealers, installers, integrators, distributors and monitoring companies |
Originally published in December 2022
Notice