The Untapped Potential of BIM in the Field
Sponsored by Procore
Learning Objectives:
Recognize the importance of establishing a cohesive strategy around Virtual Design + Construction.
Examine why field use of the BIM model is limited.
Assess the importance of training and support techniques to ensure BIM is being leveraged in the field.
Identify the difference between prefabrication (Pre-Fab) and construction manufacturing (Con-Mfg).
Determine a clear path to connect BIM to Con-Mfg to Field to BIM.
Credits:
BNP Media has met the standards and requirements of the Registered Continuing Education Program. Credit earned on completion of this program will be reported to
RCEP.net
. Certificates of Completion will be issued to all participants via the
RCEP.net
online system. As such, it does not include content that may be deemed or construed to be an approval or endorsement by the RCEP.
This course may qualify for continuing education through the FBPE.
This course may qualify for continuing education through the NYSED. For further information, please visit the NYSED website at
http://www.op.nysed.gov/prof/pels/peceques.htm
.
This test is no longer available for credit
Get the power of BIM out of the office and job trailer and into the hands of field workers where there's tremendous untapped potential to harness the model to boost productivity, quality and safety. Using real-world project examples, the panelists will show you how they rolled out technology to craftworkers, fabricators and other field employees with streamlined training and maximum benefit.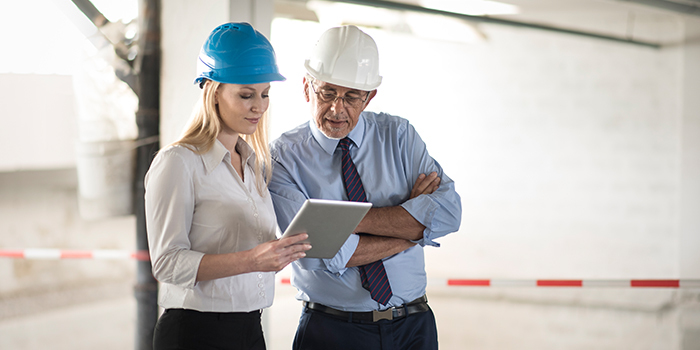 | | |
| --- | --- |
| | With more than 25 years in the industry, Lonnie Cumpton is the director of construction manufacturing and prefabrication at The National Electrical Contractors Association, where he helps contractors develop manufacturing and prefabrication processes and brings value to NECA's customer base by maximizing offsite construction. Lonnie has a wide range of experience in construction technologies, strategies and implementation. He holds multiple certifications in product design/development, marketing, architecture, project management and storyboarding, and has been featured in publications such as Architectural Evangelist, AUGIWorld and Design Intelligence and in public speaking engagements at Autodesk University, Revit Technology Conference and Bluebeam Extreme. |
| | |
| --- | --- |
| | Matt Hedke is the senior Virtual Design and Construction (VDC) manager at Barton Malow. Matt has been with Barton Malow for 19 years where he has held a variety of roles such as reinforcing steel detailer, estimator, project engineer, fabrication manager, detailing manger before taken the current role as senior VDC manager. In current role, Matt is focused on how Barton Malow leverages technology to improve safety, quality, work flow efficiency and field productivity for all the trades Barton Malow self performs, such as civil earthwork, concrete, reinforcing steel, interiors, structural steel and boilermaker and equipment setting. |
| | |
| --- | --- |
| | As a senior general superintendent with Holt Construction Corp., Robert Kipp is responsible for all aspects of on-site coordination, quality control, labor relations and safe work practices for all phases of construction work. He also is an industry leader in technology integration and implantation. Robert brings years of construction field supervision experience in the New York and D.C Metro areas. He has successfully delivered projects in the heavy civil, residential, commercial, institutional and mixed use arenas. He holds multiple industry certifications and accreditations. |
| | |
| --- | --- |
| | Procore manages your projects, resources and financials from project planning to closeout. Our platform connects every project contributor to solutions we've built specifically for this industry—for the owner, for the GC, and for the specialty contractor. The Procore App Marketplace has over 150 partner solutions that integrate seamlessly with our platform, giving you the freedom to connect with what works best for you, even if we don't build it. The ability to easily communicate across disparate teams makes it easier to work together by eliminating silos and establishing a single source of truth. It's how Procore gives your team access to everything they need to know to get their job done. |
Originally published in March 2020
Notice