Global Security as a Service (GSaaS): The Disruption Shaping the Future of Security
Sponsored by Northland Controls
Learning Objectives:
Identify the benefits and challenges of security on premise, in the right cloud, and the wrong cloud.
Assess and vet the performance of a GSaaS provider.
Explain the concepts needed to transition into working with an IT world and move to a GSaaS model.
Assess whether GSaaS is the right model for your organization.
Credits:
Participants completing this course may be eligible to receive Continuing Professional Education credit or CPEs toward ASIS re-certification.
This test is no longer available for credit
Not since the introduction of IP cameras and NVRs has the security industry seen the amount of change that is coming. In the way that Netflix toppled Blockbuster, GSaaS is taking off and poised to take over the industry. GSaas holds the promise of proper consistent global configuration of security systems, more reliable integrations to other systems across the enterprise, more efficient responses, easier scalability, and more reliable hardening because of one holistic ecosystem. Join this webinar to understand why people are making the shift, what it takes to make it happen, how to avoid common pitfalls, and why those that do it quickly will be better off for it.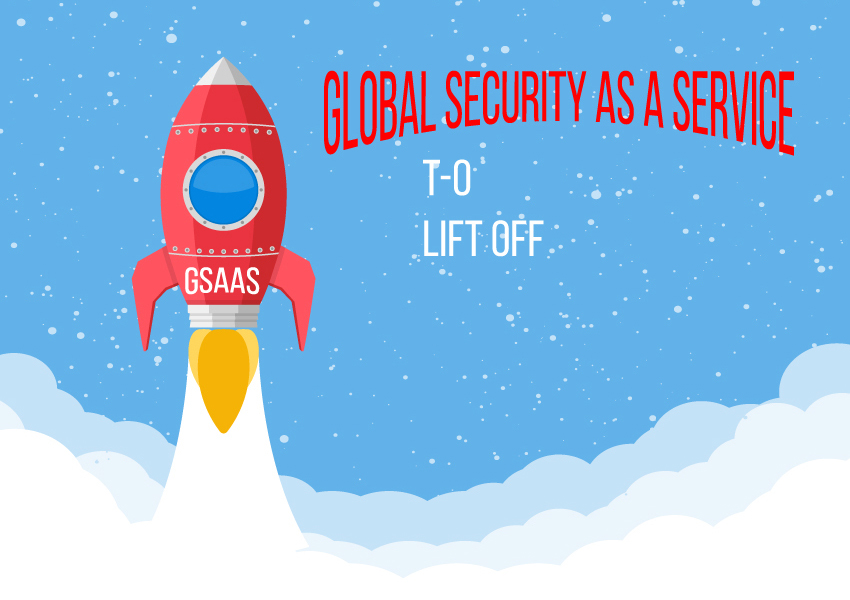 | | |
| --- | --- |
| | Rob Kay's journey to Director of Professional Services was not an obvious one. In fact, as a child growing up in the south-east of England, his primary fascination was the study of insects. But when it became clear that careers in Entomology were few, Rob decided to leave his back yard and commence an electronic engineering apprenticeship in the security industry. This pathway to becoming an installer taught him the foundations of the industry from the ground up - and how to make a great cup of tea. After six years installing and commissioning, Rob had an ah-hah moment in the form of a customer dismayed by Rob's creative installation technique of threading conduit throughout the customer's thick ivy on the side of the building. Rob realised then that his talent was not installing, but in making the systems work. Shortly thereafter, Rob became an application engineer and truly unlocked his potential. In 2008, Rob joined Northland as an application engineer. Adopting a 'Si a Todo' approach he had read in a book, he embraced every experience that came his way. When a proposal came in from a far flung location, Rob's hand was first in the air. And from navigating Red Square in Russia, racing tuk tuks in India, and exploring street markets in Nigeria, Rob learnt how to connect with others on a global level, developing a unique, amiable approach that resonates with all who work with him. Ten years and some 45 countries later, Rob finds himself settled in the California office, where he encourages his team to be curious, tenacious, collaborative, and open minded. As leader of The PACSmen - an elite group of technologists that form the Northland Controls Professional Services team devoted to unlocking the true value in end user security systems - Rob strives for excellence and innovation and will not rest until systems are optimized, integrated, secure and autonomous. |
| | |
| --- | --- |
| | Advancing the profession and helping people unlock their potential are hallmarks of Pierre Trapanese's leadership. He took over as CEO in late 2005 with a team of just 10 people. With the adoption of our core values, Northland became the go-to integrator and advisor for the toughest challenges in the industry. What was once a small team of Northlanders is now more than 250 of the industry's best, spread out across the world. Taking on challenges is a signature of Northland, and Pierre is the author. He is the visionary behind the Northland Challenge in which employees get out of their comfort zone to navigate their way through a foreign country without the use of technology. They overcome their fears of the unknown, stereotypes and expand their view of themselves. More recently, the challenges have scaled a new height by including a project where Northlanders work side-by-side with locals on solar installation projects that improve the quality of life in the local community. This unique part of Northland's cultural tradition can be traced to Pierre's childhood moving from country to country and learning how to navigate the world with a spirit of adventure and an open mind to what could go right—and the divine comedy and insights that come from the things that go horribly wrong. Pierre has more than 30 years of experience in complex security solutions whether applied to the real world of construction or to the virtual world of the cloud. He embarked on his career as a project engineer for JCI, progressed to a project manager at JWP, went back to school, and was a struggling entrepreneur for 12 years prior to Northland. He holds an MBA from Stanford University and a BS in Nuclear Engineering from the University of California at Berkeley. Furthermore, he serves as chairman of the board of directors of the Security Industry Association (SIA). |
| | |
| --- | --- |
| | Driven by a Do Whatever It Takes philosophy, Northland Controls designs, installs, manages and integrates physical security systems across the globe with unparalleled services. No excuses! We have successfully executed thousands of projects for the world's most demanding organizations—especially those grappling with rapid worldwide growth. |
Originally published in September 2020
Notice