Security Teams: Add Value or Risk Extinction
Sponsored by Axis Communications, Everbridge, Exacq Technologies, HID, Omnilert and Salient Systems
Learning Objectives:
Recognize the C-Suite mindset toward operating expenses, such as security.
Advocate for your security team and gain more responsibility.
Transition toward making resiliency part of the entire organization, not just a part of security.
Position yourself and your team for budget success.
Credits:
Training may qualify for related continuing education for recertification activity through NICET. Students may claim one (1) Continuing Professional Development (CPD) point per hour of instruction towards their NICET recertification requirement for any sessions that expand their knowledge of the subject matter pertaining to the certifications they hold.
Participants completing this course may be eligible to receive Continuing Professional Education credit or CPEs toward ASIS re-certification.
To avoid being a budget cut, security leaders must reimagine their teams to get away from being labeled a perpetual cost center. In this webinar, learn how enterprise security leaders can position their programs from obsolete to indispensable. Striving to own business continuity and risk and resiliency as part of the security program positions security teams as a valuable business enabler.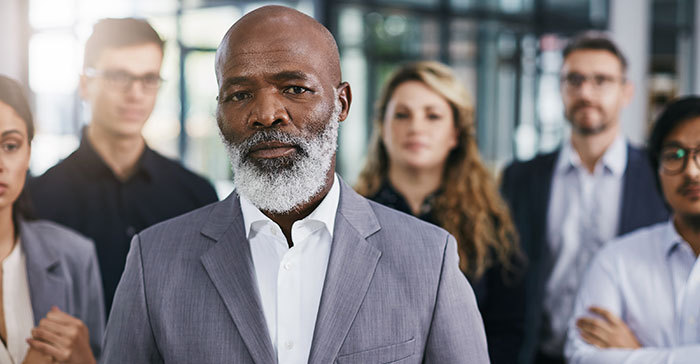 | | |
| --- | --- |
| | Ty Harris is an industry leader in the business resiliency space with over 28 years of experience leading both corporate and government crisis management, emergency management and continuity of operations planning across the globe. He is currently building a world-class resiliency program for Boston Scientific by integrating traditional security responsibilities with business continuity, supply chain resiliency, IT disaster recovery, and crisis management for BSC's 175+ facilities and 50,000 employees in over 130 countries. Between 2014 and 2017, Ty led corporate crisis management, business continuity, supply chain risk management and employee (partner) emergency preparedness for the global Starbucks enterprise including the much-lauded responses to Hurricane Harvey and Irma ('17). He created a crisis response framework and led training/exercising of the framework with the Senior Leadership Team. His government experience includes directing the US Air Force's Operations Center in the Pentagon, serving in the White House as Director of Operations for European Affairs (2011), commanding both space-based missile warning and ICMB launch operations and leading multiple operations centers in the US, Europe, Asia and Africa (1993-2013). Deployments include serving as chief of gov't affairs and economic development on the Ar Ramadi, Iraq Provincial Reconstruction Team, NAVCENT contingency planner in Bahrain and Crisis Response Team Information operations, UAV lead for the 2006 Doha Asian Games and Chief of Operations for JTF Lion WHO pandemic response exercise in Entebbe, Uganda.. |
| | |
| --- | --- |
| | John L. Sullivan has been the Chief Security Officer (CSO) of Boston Scientific (BSC) since 2017. Prior to joining BSC, John was the CSO of Starbucks for four years. He spent 10 years in the US Marines prior to becoming a Special Agent with a US Government agency. Sullivan left the government to earn a Master's Degree in Government at Harvard University where he earned the Dean's List Award for Academic Achievement. Sullivan also has a MBA from the Sloan School of Management at the Massachusetts Institute of Technology. He is a board advisor to a dozen tech startups and several venture capital firms in Boston, New York, Washington D.C., Tel Aviv and Seattle. |
View Course Libraries for:
Originally published in September 2021
Notice