Revamping Security Inside Two Florida Universities
Sponsored by Eagle Eye Networks, Edwards, Everbridge, Exacq Technologies, Hanwha, HID, Honeywell, Omnilert, Salient Systems, and Security Information Systems Inc. (SIS)
Learning Objectives:
Explain how to conduct a holistic review of physical security in the college/university sector.
Obtain buy-in and support for your security program from leadership.
Maximize vendor relationships to promote your security program.
Discuss how security technologies can enhance campus safety and security in higher education.
Credits:
Participants completing this course may be eligible to receive Continuing Professional Education credit or CPEs toward ASIS re-certification.
This test is no longer available for credit
The University of Florida (UF) and University of Central Florida (UCF) are two of the 12 public universities in the State University System. UF is the oldest founded in 1853 and the largest at 2,000 acres and a population of 55,000 students and 30,000 faculty and staff. The University of Central Florida (UCF) is the youngest State University, only founded in 1963, but has the largest enrollment in the U.S. at nearly 72,000 students and 12,000 faculty and staff. Both schools had similar security challenges due to lack of standardization, disparate security systems, outdated security policies, and concerns about student safety.
This webinar will describe the unique challenges each school faced in revamping their security programs, each under the leadership of Joe Souza, who worked for UCF for four years and is now the Director of Security at UF. He will review the security enhancements at both universities including electronic access controls, security cameras, guards, alarm systems and license plate readers (LPRs).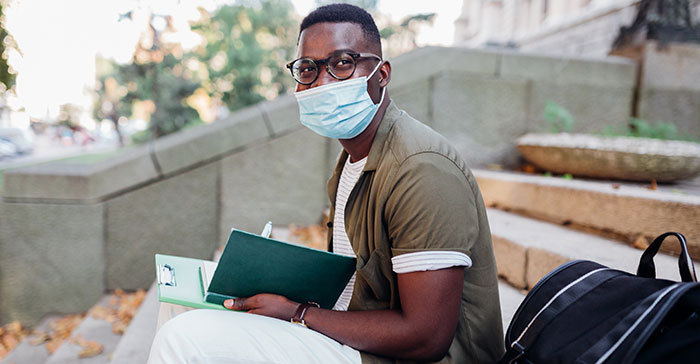 | | |
| --- | --- |
| | Joseph (Joe) M. Souza is the Director of Security at the University of Florida (UF) in Gainesville, Florida. Hired in December of 2019, he is responsible for the safety and security of over 56,000 students and 30,000 employees. UF's campuses consist of 1,000 buildings spread across 2,000 acres, and UF is currently ranked 6th on U.S. News and World Report among public universities. Souza and his team maintain all physical security technology on campus including surveillance cameras, electronic access controls, security alarm systems, and license plate readers. He is in his second year of a 5-year, $30 Million security enhancement project to standardize and enhance security across campus. Prior to UF, Joe worked at the University of Central Florida in Orlando, Lockheed Martin in Chelmsford, Massachusetts, and at Iron Mountain at their corporate headquarters in Boston, Massachusetts. |
View Course Libraries for:
Originally published in July 2021
Notice