Building a GSOC for the Future of the Modern Enterprise
Sponsored by Brivo Systems, LLC, Dataminr, Eagle Eye Networks, Inc., G4S, HID, Salient Systems, Vistacom, and Winsted
Learning Objectives:
Evaluate how today's modern enterprises develop policy processes and goals for new and retrofitted GSOCs.
Examine considerations for developing a GSOC, including operators, lighting, technology, functionality, and more.
Describe the emerging trends in GSOC development, including training, design and execution.
Identify how risk is assessed within the enterprise and involved with designing a GSOC.
Credits:
Participants completing this course may be eligible to receive Continuing Professional Education credit or CPEs toward ASIS re-certification.
At the center of an organization's security operation stands its nucleus, one of the most important pieces for overall functionality: the global security operations center (GSOC). But that can look different based on goals, budget and overall vision. However, one commonality remains: the GSOC is where a variety of systems and solutions come together to provide a singular operational picture, mitigate threats and promote enhanced communication during an incident.
But how does an organization go about designing and implementing a GSOC? What considerations must be made? How is risk assessed as it related to developing a security plan? And what does the GSOC of the future look like? This panel of experts will help paint a picture for attendees—whether they're building a new GSOC or addressing updates to an existing one.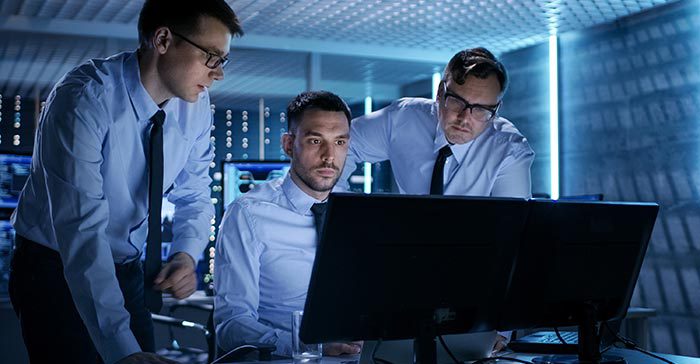 | | |
| --- | --- |
| | For the last 3.5 years, Lambert Ebot has worked in the Noble Energy GSOC, rising through the ranks to his current post as the GSOC Supervisor. He leads an All-Threats focused GSOC with analysts who effectively manage and respond to unique threats and situations around the globe. Lambert has spent the past 10+ years working in the Oil & Gas industry, trained in Business Development and Process Improvement. In addition to Security, he has worked in Travel, Technical Risk, Safety, and Emergency Management. Lambert has served for 5 years as a US Marine and 6 years as a Cy-Fair Volunteer Firefighter. He has a Master's degree in Business Continuity, Security, and Risk Management from Boston University and a Bachelor's degree in Marketing from Iowa State University. Lambert is a certified Physical Security Professional (PSP) and Governance, Risk Management and Compliance Professional (GRCP). Lambert uses his education and experience to effectively blend people, practices, and technology together in the GSOC to reduce risk and improve resilience. |
| | |
| --- | --- |
| | Dan Gundry has worked with Vistacom for more than 15 years and now leads the company's sales and marketing efforts. Dan is an experienced professional in mission-critical environments. His understanding of command center operations, the decision-making chain, ergonomics, human factors, and the practicality of crisis management allow Dan to help clients improve their responsiveness and communications. Furthermore, Dan's background in both construction management and technology provides a unique perspective and is a tremendous asset to Vistacom's high-profile and mission-critical projects. |
| | |
| --- | --- |
| | Sonia Travi Knowles calls herself a "one-woman GSOC" and has been working in the Intelligence, Travel Security, and Emergency Management Industry since 2009. She was a government contractor for several Intelligence Agencies and Law Enforcement organizations, before moving into Corporate Security in 2014. Travi-Knowles is currently in Houston, working at Transocean as their lead Intelligence Analyst and GSOC developer. She graduated from Texas A&M and is pursuing an MBA in Global Management and Virtual Organizations. She also has several graduate certificates in Emergency Management, Project Management, and Social Media Management/Intelligence. She has worked with amazing teams developing Global Security Operations Centers within the Oil and Gas Industry and finds joy in sharing knowledge and #neverstoplearning. Although she is passionate about her professional life, her primary focus is her children. She travels with them internationally at least twice a year and gains energy from seeing them explore the world. In her words: "I would never advise anything to anyone if I am not comfortable doing it with my own family." |
Originally published in April 2020
Notice