The Power of 5G at the Edge
Emerging Technologies Race to Reach the End User
Sponsored by Kohler
Learning Objectives:
Identify the relationship and interdependencies of emerging information and communication (ICT) technologies as they continue to get closer to the end users.
Discuss the issues that result from siloed development processes and the convergence opportunities that are available to those who develop new technologies as well as those who use it.
Explain the importance of integrating power, communications, compute, and networking technologies to realize the efficiency, efficacy, and productivity gains advertised by each technology.
Determine ways to address the challenges in breaking down the silos and facilitate convergence through multivendor proof-of-concept, industry standards development, and ecosystem development participation.
Credits:
5G promises lightning-fast speeds, no lag time, and increased densities — a critical piece to make autonomous vehicles and smart cities a reality. So, why aren't cars driving themselves yet? The answer is that even though the technology needed to transmit the data exists, there's not enough power to get it there. Integrating distributed power to high-speed communications and IT nodes seems like a logical fix to the problem. This is valid in concept, but not so easy to implement. Because distributed power combines multiple renewable sources to provide flexible, efficient electricity, it can be somewhat difficult to match generation and consumption.
On its own, 5G distribution will improve local coverage and bring data closer to the user. But this siloed view ignores the fact that it is limited by location and power. Each technology silo of the data center industry is independently trying to cross the finish line. This uncoordinated race to the edge creates inefficiencies and precludes the realization of many advantages in smart cities, smart transportation, and smart industries. Eliminating silos leads to major efficiency gains, maximum resource utilization, and streamlined processes. Converging technologies (e.g. edge data centers, 5G, and 802.11ax) is the way to optimize and materialize a smart future. The questions is: Do we have the vision and the will to work together to get there?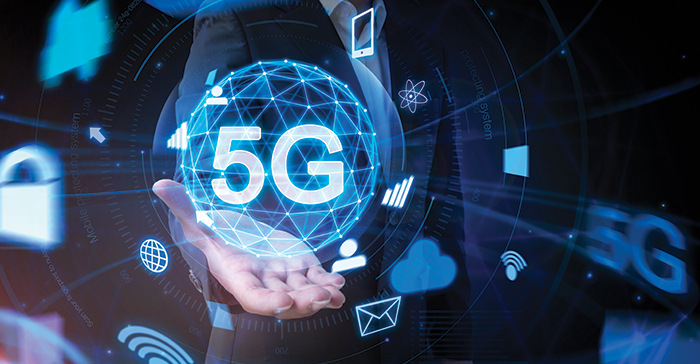 | | |
| --- | --- |
| | Henry Wong, chief technologist at E3HS IT Consulting, enables and evangelizes a holistic approach to resource efficiency of and by data centers and data center equipment. He has over 35 years of IT industry experience in computer system development, manufacturing, and deployment, including technical standards, best practices, and policies. Wong's experience ranges from leading edge product development (low-power server processors) to enabling data center-level technologies (modular data centers and 380 VDC). For the past 12 years, Wong has led and supported many of the enterprise industry energy-efficiency initiatives, technologies, and policies with organizations, such as the Environmental Protection Agency, the Department of Energy (DOE), Lawrence Berkley National Labs, and The Green Grid. He has represented the IT industry's technical positions to policy organizations, such as the DOE, Japan METI, California's Energy Commission, Korea's KEMCO, and China's standardization bodies. Wong has also coordinated technical assessment and policy positions between industry organizations, such as IT Industry Council, The Green Grid, Storage and Networking Industry Association (SNIA), and SPEC. Wong graduated from Yale University with a degree in semiconductor physics. |
| | |
| --- | --- |
| | A global force in power solutions since 1920, Kohler is committed to reliable, intelligent products, purposeful engineering and responsive after-sale support. The company manufactures complete power systems, including generators (portable, residential, industrial, and marine), automatic transfer switches, switchgear, monitoring controls, and accessories for emergency, prime power and energy-management applications worldwide. For more details, please visit www.KohlerPower.com. |
Originally published in March 2020
Notice