How engineering technologies in wood design lead to sustainability goals in construction
Provided by Engineering News-Record
Learning Objectives:
Discuss how mass timber structural systems offer high thermal performance for better energy efficiency.
Explain how cross-laminated timber and other wood construction can achieve building heights and spans that once required concrete, steel and masonry.
Demonstrate why prefabrication is an efficient and sustainable building practice.
List how mass timber and other wood construction can meet or exceed codes and standards for sustainability.
Credits:
BNP Media has met the standards and requirements of the Registered Continuing Education Program. Credit earned on completion of this program will be reported to
RCEP.net
. Certificates of Completion will be issued to all participants via the
RCEP.net
online system. As such, it does not include content that may be deemed or construed to be an approval or endorsement by the RCEP.
This course may qualify for continuing education through the FBPE.
This course may qualify for continuing education through the NYSED. For further information, please visit the NYSED website at
http://www.op.nysed.gov/prof/pels/peceques.htm
.
Below are a set of links to articles. Click on each link below to read the articles and then complete the quiz to earn your credit and certificate of completion.
Wood construction has come a long way in being able to complete projects that once could only be done with concrete, steel or masonry. Mass timber construction using laminates can now provide aesthetics and structural performance while also being energy efficient. This course looks at how designing with laminate wood can lead to sustainable goals while also achieving comfort and durability.
World Record Wood Structures: Mass Timber on the Rise
While still trailing far behind concrete and steel as the structural material of choice, mass timber frames in the U.S. are on an upswing, in great part because the sustainable material is renewable. There are 445 engineered wood projects completed or under construction and 534 in design, according to WoodWorks, a nonprofit technical support group promoting the use of wood in nonresidential and multifamily buildings. This article looks at some of the tallest mass wood buildings completed and discusses the trends and future of tall wood construction.
Scott Lewis
The Hottest New Thing in Sustainable Building is, uh, Wood
Roughly 11% of global greenhouse gas emission come from building materials and construction; another 28% comes from building operations, which mostly involve energy. As energy gets cleaner in coming years, materials and construction will represent a growing fraction of buildings' carbon impact. That's what mass timber aims to reduce.
David Roberts
Experts Recommend Hybrid Structures for Tall Timber Buildings
Mass-timber-frame enthusiasts extoll the virtues of the structural material not only because it is renewable but also because building with timber is typically speedier, safer, simpler and quieter than building with concrete or steel. Still, most timber experts say hybrid structural systems are their choice for tall mass-timber frames because they take advantage of the best features of timber in combination with steel and concrete.
Nadine M. Post
New Approach to Sustainable Building Takes Shape in Boston
Wood construction has tended to be limited to single-family houses or smaller apartment buildings with just a few units, narrowing the impact that it can have in urban areas. But recent developments—involving the production of large-scale wood components known as mass timber, the use of techniques such as cross-laminated timber, and changes in U.S. building codes—now make it possible to extend wood's reach into much larger buildings, potentially up to 18 stories high.
David L. Chandler
First Cross-Laminated Timber Blast Tests Show Good Performance
Mass-timber building advocates are encouraged by the results of the world's first blast tests on full-scale structures framed with the renewable construction material. The performance metrics and design guidance produced from the tests, largely on cross-laminated timber frames, will help developers and blast engineers use CLT walls and floors as framing for target buildings that require hardening based on perceived security risks.
Nadine M. Post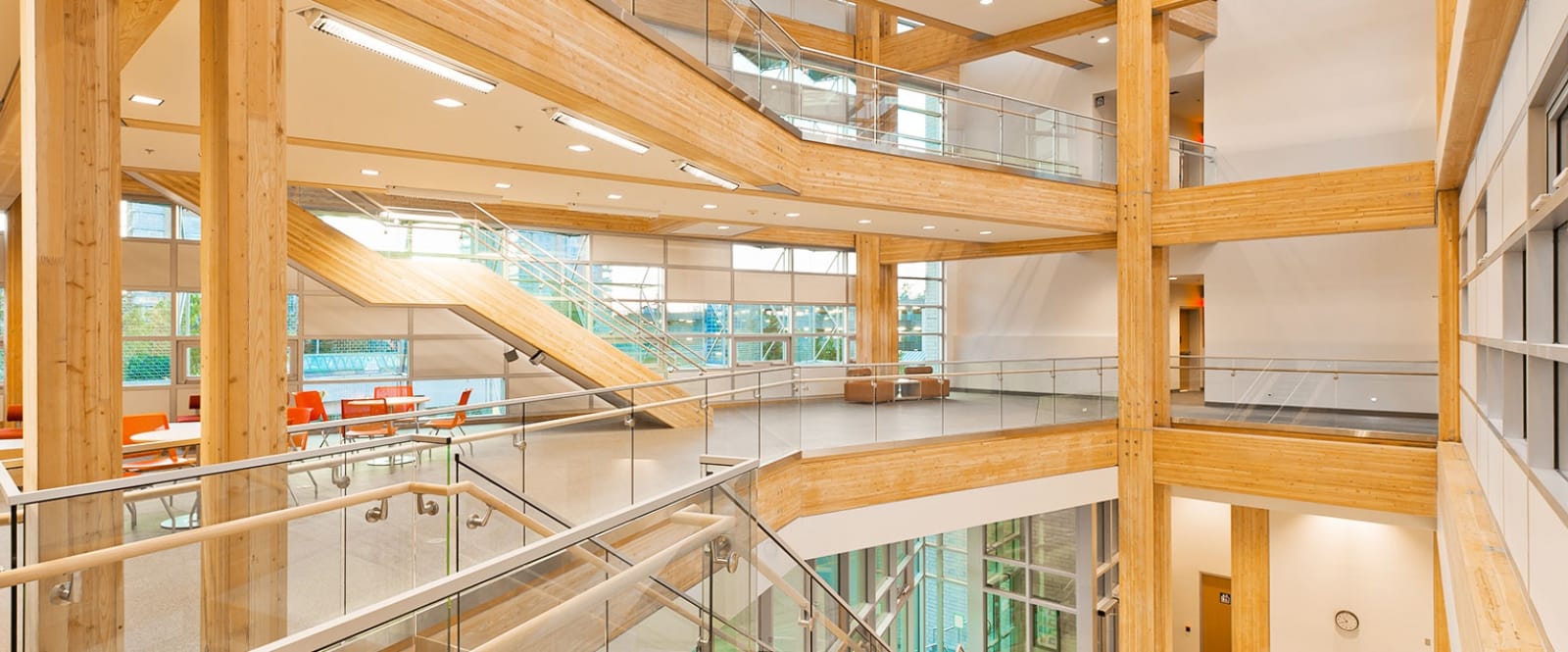 Originally published in October 2021
Notice